Keep your pets active, intelligent, and well-fed
Pair fun and food together for your pets with the Primdog Treat Dispenser. As a pet-owner, you need to find healthy and productive ways to keep your little one occupied and that's exactly what our toy does. It saves you time while banishing your dog's boredom through its unique and catchy design.
Ergonomic Design
The Primdog Feeder Toy features a smart robot tumbler shape. The self-weighted balance of our toy enables it to swing back and forth without external force, keeping your dog entertained.
Easy Feeding
The Primdog Puzzle Feeder promotes healthy and slow mealtimes to protect your pet's gastrointestinal health.
Enhances Pet IQ
The Primdog Treat Dispenser comes with interactive jigsaw puzzles that boost your pet's mind. It reduces disruptive behavior in your pets caused due to excess energy and boredom.
Durable material
The ABS & PC build of our product makes it sturdy and unbreakable.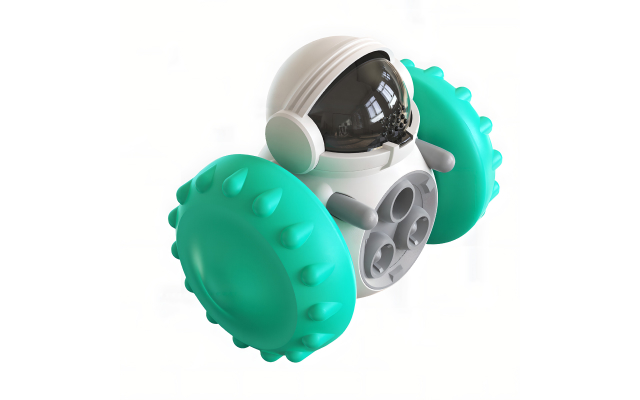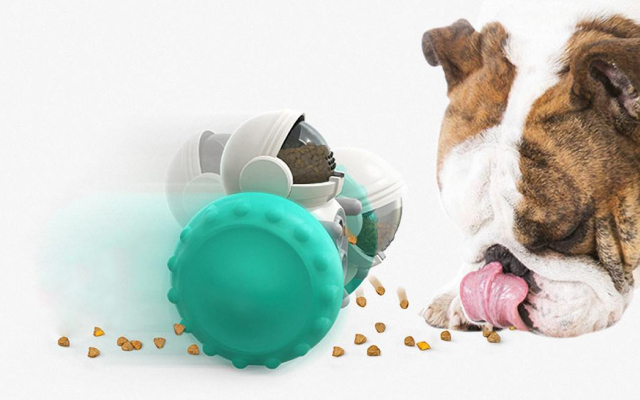 Transparent lid
It can be flipped open to fill food easily and showcase when exactly the feeder is empty.
Safe for pets
Non-toxic material that can take your dog's bites.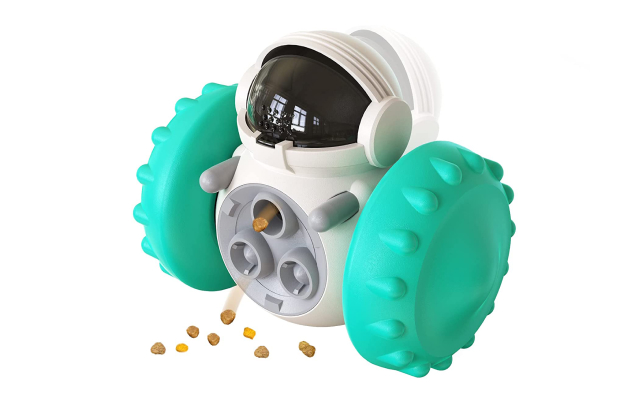 More reasons to love our dog feeder
Easy To Clean
Wear-Resistant
BPA Free
Easy To Assemble
Dog Training